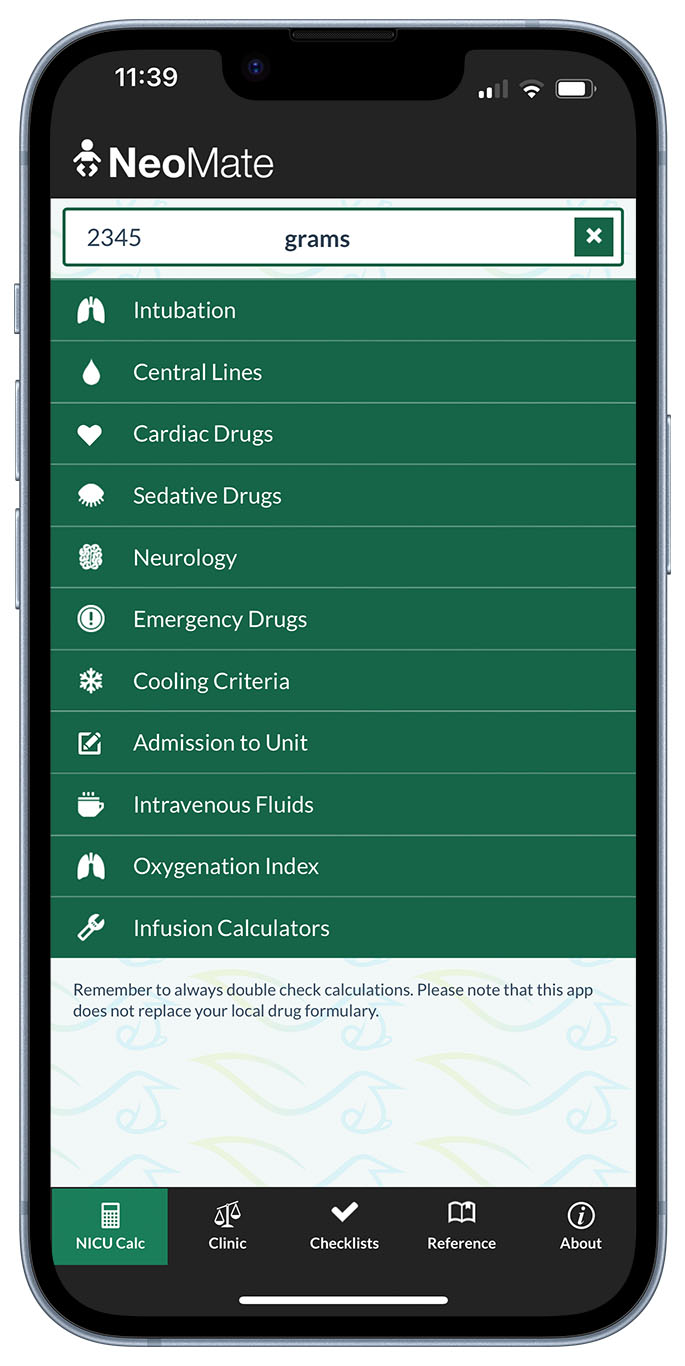 Neomate is an award-winning smartphone app that helps neonatal staff to provide the best possible care for unwell babies in the hospital setting. The app gives help with drug and fluid calculations and offers concise checklists for acute neonatal intensive care.
Neomate is based upon national guidelines and the British National Formulary, and local guidelines published by the London Neonatal Transfer Service (NTS). By standardising the care given to babies, it is hoped that the app will improve safety by reducing variability of prescribing practices and local guidelines between different units.
In February 2015 Neomate was awarded a prestigious NHS Innovation Acorn Challenge Prize.
For more information and to download the free app, please go to the NeoMate web page.
Information for Health Professionals