Lia's Wings
London NTS works closely with Lia's Wings charity to provide flight transfers for babies who need to be taken closer to home (repatriation) and sometimes for babies requiring specialist surgery or other medical care that is not availabile where they live. Flight transfers are not funded by NHS England, so the charity covers the cost of the flight and the clinical team.
Some of the nurses and doctors from London NTS also work for Lia's Wings preferred provider Capital Air Ambulance in their spare time as part of the specialist team who carry out these flights. As well as supporting babies in London, this team offers flights to babies across the country, and even from overseas.
Lia's Wings run a number of events across the year, if you would like to find out more or get involved with fundraising, please see the Lia's Wings website https://www.lias-wings.org.uk/
N.B. Lia's Wings was formerly known as Lucy Air Ambulance for Children.

Barts Charity
Each year, over 1,500 babies are transported across the capital with the Neonatal Transfer Service, of which more than 1,000 are emergency cases. Many are premature or within hours of being born. All require the highest level of neonatal care. Our ambulance crews' expertise and commitment are second to none. But we need your help.
your support will mean we can provide the best care supported by the best equipment
you could ensure a baby's life is saved
Barts Charity help to fund critical equipment and essential training for London NTS staff. If you would like to find out more, make a donation or get involved with fundraising please see the Barts Charity website https://www.bartscharity.org.uk/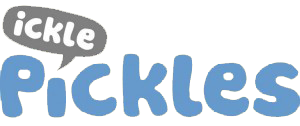 Is there an Ickle Pickle in your life?
The Ickle Pickle Partnership turns gifts from generous people into specialised equipment such as incubators and ventilators, to help Neonatal units provide incredible levels of care to very sick babies.
Ickle Pickles has raised money and provided generous donations for specialist equipment used daily by NTS London
currently funds are being raised to replace our patient monitors with newer models that will provide vital information as we transport the sickest babies
Getting involved with Ickle Pickles